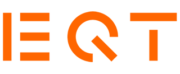 GotPhoto is dedicated to making photographers' lives easier and more efficient. The Company provides an end-to-end workflow and e-commerce solution enabling its customers to digitalize key parts of their workflow, from photo management to payment and marketing automation, to order fulfilment, combining high functionality with a user-friendly platform
With over 4,000 customers in the US, UK and DACH, GotPhoto is already one of the largest players in the workflow and e-commerce solution market for volume photography, which is expected to grow 24% year-on-year through 2027
EQT Growth, in partnership with GotPhoto's founders and management team, will support the Company's continued organic and inorganic growth plans in its core markets and expansion into additional verticals and geographies, while further investing in the Company's platform, product and commercial excellence
The EQT Growth fund ("EQT" or "EQT Growth") has entered into an agreement to acquire a majority stake of GotPhoto Company ("GotPhoto" or "the Company") from its founders, existing angel investors, and management team, who will remain minority owners. GotPhoto's management team, including its CEO, Benedikt Greifenhofer, will continue to lead the Company, building on its strong track record of growth. As part of the transaction, EQT Growth will also invest additional primary capital into the business to further accelerate the company's organic growth, including product & tech investments, as well as capitalize on attractive inorganic opportunities in the market.
Founded in 2012 and headquartered in Berlin, Germany, GotPhoto (and its German brand, fotograf.de) are dedicated to making the lives of photographers easier and more efficient, helping them spend less time behind their desk and more time behind the lens. By enabling photographers to digitalize key parts of their workflow, including photo management, photo editing, marketing automation, payment, and order fulfillment, GotPhoto effectively powers the daily operations of photographers, allowing them to save significant time and effort across photo shoots. The Company – which has over 4,000 customers, primarily SMBs and "solopreneur" photographers, across the US, UK and DACH – has managed to build a strong reputation as a leading vertical software solution within the people photography segment across its core markets, while being bootstrapped.
GotPhoto operates in a large but highly fragmented and antiquated market, in which digital services and products are not commonly used. As customers increasingly recognize the benefits of digital-native workflow management solutions like GotPhoto's, it is expected that the underlying core market will grow 24% year-on-year through to 2027. Added to that, historically the volume photography market has proven to be more resilient than other parts of the wider photography market given people's continued desire to purchase high quality photos as a way to "capture a moment" in time, like the first day of nursery or graduation day. GotPhoto is already well positioned in this market thanks to its seamless end-to-end functionality and user-friendly platform, which has allowed the Company to continue winning market share from legacy solutions, seeing consistent 50% year-over-year growth over the last five years.
EQT Growth will partner with GotPhoto's founders and management team to further invest in the Company's proprietary tech platform while it adds new product features. At the same time, as GotPhoto continues to build its commercial expertise it will benefit from access to EQT's in-house digital team, EQT's network of over 600 expert industrial advisors, and shared learnings across EQT's global business, which is active in the Company's core markets across in Europe and North America. With this support, GotPhoto plans to further expand its presence in areas such as sports and portrait photography as well as new attractive geographies, as it aims to strengthen its position as a leading global player in people photography. In addition to that, both EQT and GotPhoto believe there are a number of interesting M&A opportunities in the market, which should help complement the company's organic strategy and accelerate the team's ambitious growth plans.
Benedikt Greifenhofer, CEO of GotPhoto, remarked: "I'm very proud of everything that our team here at GotPhoto has achieved so far but, in many ways, this is just the beginning. Partnering with EQT Growth marks the beginning of an exciting new chapter for GotPhoto. It will enable us to accelerate our mission of driving the digitization of the people photography market and allowing photographers to do what they do best: taking photos. We look forward to leveraging EQT's digital expertise and sector experience, combined with their local presence across Europe, the US, and Asia and their broad network of industrial advisors, to successfully take this next step on our journey."
GotPhoto Co-Founder and former CEO Markus Posselt, who will transition to GotPhoto's Advisory Board, commented: "I'm very happy that with EQT Growth we have found an ideal partner for GotPhoto's next stage of growth. Not only was EQT our preferred partner of choice given their global scale, strong value-add capabilities, and sub-sector expertise across software and prosumer technology investments, but also given the great cultural fit with the EQT team and their alignment of vision and values with ours."
Dominik Stein, Partner in the EQT Growth Investment Advisory Team who will also join GotPhoto's Advisory Board, concluded: "GotPhoto is a prime example of a technology company supported by long-term macro trends and led by an excellent management team that is ready to embark on the next phase of its growth journey. Benedikt and the entire GotPhoto team have accomplished so much, having to-date been entirely bootstrapped, and we are delighted to partner with them as we continue to build on GotPhoto's market-leading position in the US, UK, and DACH."
The transaction is subject to customary conditions and approvals. It is expected to close in April 2023.
BCG, PwC, Willkie, Awelin, Netlight, and Aon served as advisors to EQT Growth.
Stout, KPMG, and Springer Kuss served as advisors to GotPhoto.
Contacts
Finn McLaughlan, +44 77 1534 1608, finn.mclaughlan@eqtpartners.com
EQT Press Office, press@eqtpartners.com, +46 8 506 55 334
About EQT Growth
EQT Growth supports leading growth-stage technology companies as they take the next step to scale. The strategy seeks to invest around EUR 50 million to EUR 200 million, backing strong management teams of companies supported by secular macro trends primarily within four tech sub-sectors: enterprise, con/prosumer, health, and climate. Based in five countries across Europe, the EQT Growth team has extensive investing and operating experience that allows it to support its portfolio companies however called upon.
EQT is a purpose-driven global investment organization with EUR 113 billion in assets under management within two business segments – Private Capital and Real Assets. EQT owns portfolio companies and assets in Europe, Asia-Pacific and the Americas and supports them in achieving sustainable growth, operational excellence and market leadership.
More info: www.eqtgroup.com
Follow EQT on LinkedIn, Twitter, YouTube and Instagram
About GotPhoto
For the past decade, GotPhoto has been the leader in supporting high-volume photographers with its easy-to-use, comprehensive workflow and sales software. With a mission to make school, sports, and dance photographers more successful, whether you photograph 100 students or 100,000, GotPhoto can help you save time and increase your sales.
More info: https://www.gotphoto.com