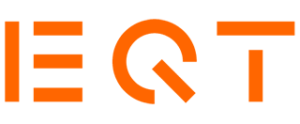 With a strong track record of advising on acquisitions and exits in core markets such as Europe and the US, EQT Partners' Infrastructure investment advisory team is now making its first move into Southeast Asia. The initiative comes as a natural strategic step for EQT as an investment advisor, continuing to explore growth and expansion opportunities across the globe and investment strategies.
A key part of the initiative is the teaming up with Temasek, a Singapore–headquartered investment company. Temasek is one of the most respected and well-recognized institutions in the region, and offers unique opportunities for EQT Infrastructure in terms of market knowledge and local networks. Together, EQT Infrastructure and Temasek will investigate investment opportunities in Southeast Asia, India, Korea, Japan, Australia and New Zealand. The ambition is to identify interesting companies with existing assets within communication, transportation, energy, environmental and social infrastructure with a potential to grow, develop and transform.
"We are now looking to Asia, a region which presents compelling future opportunities for a firm like EQT also in the infrastructure space. The relationship with Temasek will open networks in the pursuit of finding relevant infrastructure assets with strong development potentials. We believe that EQT's industrial approach and strategy of operational improvements will be compelling features also for Asian infrastructure assets," comments Lennart Blecher, Head of EQT Real Assets and Deputy Managing Partner at EQT.
Since mid-2017, Director Fabian Gröne has relocated to EQT Partner's Singapore office from Munich to oversee a gradual expansion of EQT Infrastructure's investment advisory activities in Asia and work closely with Temasek. Most recently, Fabian worked in the Equity team in Munich and has vast experience from advising on landmark investments within the Equity funds, such as Sivantos, Bureau van Dijk and Apleona.
About Temasek
Incorporated in 1974, Temasek is an investment company headquartered in Singapore. Supported by 10 offices internationally, Temasek owns a SGD 275 billion (USD 197 billion, EUR 184 billion) portfolio as at 31 March 2017, mainly in Singapore and the rest of Asia. Temasek's portfolio of mainly equities covers a broad spectrum of industries: financial services; telecommunications, media and technology; transportation and industrials; consumer and real estate; life sciences and agribusiness; as well as energy and resources. Its investment activities are guided by four investment themes and the long term trends they represent:
Transforming Economies;
Growing Middle Income Populations;
Deepening Comparative Advantages; and
Emerging Champions.
Temasek has delivered a compounded annualized total shareholder return since its inception of 15% in Singapore dollar terms, or 17% in USD terms. Temasek has offices in New York, San Francisco, São Paulo and Mexico City in the Americas; London in Europe; Beijing and Shanghai in China; Mumbai in India; and Hanoi in Vietnam.
For more information about Temasek, please visit www.temasek.com.sg
For the latest Temasek Review, please visit www.temasekreview.com.sg