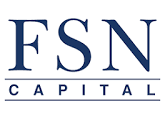 FSN Capital III has entered into an agreement to divest Vindora to AcadeMedia, Northern Europe´s largest education company.
Vindora is a leading education provider, primarily active in the upper secondary segment, with a market leading position in apprentice based vocational education. Vindora has for almost two decades contributed to society by addressing one of the main challenges, youth unemployment. Vindora's unique education model, based on a close collaboration with thousands of small and medium sized companies across Sweden, has proven to be highly effective in enabling the students to build relevant work experience and thereby enhance their job placement rate.
Marcus Egelstig, Principal at FSN Capital AB, acting as adviser to the FSN Capital Funds, says:
"We are proud of Vindora's development during FSN Capital's close to eight-year ownership period. Under the leadership of CEO Jarl Uggla, Vindora has continuously developed its successful education model and invested heavily in structure and processes to build a solid platform for the long run. To join forces with the industry leader, AcadeMedia, means that Vindora has optimal conditions for continued positive development".
Please press here to read the AcadeMedia press release.
FSN Capital III was advised by Wigge & Partners, KPMG and ABG Sundal Collier.