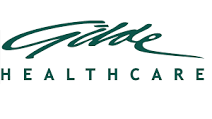 The specialized private equity fund invests in scaling-up production and development of new medical tests
Gilde Healthcare, a specialized healthcare investor, today announces its intention to acquire Sanquin Reagents from Sanquin Health Solutions (SHS) with its private equity fund. Sanquin Reagents produces and sells blood group and immune reagents, materials needed for diagnostic research and drug development. Sanquin Reagents is an international producer in the field of hematology and immunology reagents, supplying tests to laboratories for medical diagnostics and research.
The investment by the private equity fund of Gilde Healthcare offers Sanquin Reagents the opportunity to scale up the production of diagnostic tests and to strengthen its leading position in the development of immunoreagents. Sanquin Reagents will remain located in the New West Health & Innovation District in Amsterdam, where it is part of an international platform of innovative companies and organizations in the field of transfusion medicine, hematology, oncology and immunology. Gilde Healthcare will invest in the growth of Sanquin Reagents' high-quality scientific research team, building on its specialist knowledge and strong international reputation.
Sanquin Health Solutions (SHS) is active in the fields of diagnostics, in vitro reagents, technology innovation and science campus development. It invests in start-ups and scale-ups in order to foster future growth under new ownership. "Sanquin Reagents has been able to develop well within Sanquin's network over the past few years. There is a great product line, a solid organization, and an incredible amount of knowledge and potential for new products. Under Gilde's wing, Sanquin Reagents will certainly be able to grow and make even more of an impact. Patients worldwide will benefit from this," says Pieter de Geus, Managing Director of SHS.
For Gilde Healthcare, the investment in Sanquin Reagents is the first investment of its recently announced €517 million Private Equity Fund IV (GHPE IV). "We are very happy with this announcement. We invest in companies that enable better healthcare at lower cost. Sanquin Reagents' strong R&D focus on developing new reagents fits with this investment philosophy. We see ample opportunity to expand the unique research and production capabilities and develop new reagents," said Hugo de Bruin, partner at Gilde Healthcare.
"We are proud of our history and the strong market position we have built. It is our ambition to become the most innovative developer and manufacturer of hematology and immune reagents. The collaboration with Gilde Healthcare enables us to attract new talent and expand our network," says Harry Bos, PhD, Managing Director of Sanquin Reagents.
The acquisition, which is still subject to the usual approval under the Works Councils Act, is expected to be completed in the coming months.
Contact details:
Hugo de Bruin (Partner)
email: debruin@gildehealthcare.com
Mob: +31.6.55301905
Pieter van der Meer (Managing Partner)
email: vandermeer@gildehealthcare.com
Mob: +31.6.54308551
About Sanquin Health Solutions
It is the mission of Sanquin Health Solutions (SHS) to fully unlock and utilize the potential of blood and science for the benefit of patients. SHS is the parent company of Sanquin's private activities in the fields of diagnostics, in vitro reagents, technology innovation and science campus development. SHS also has a number of participating interests. SHS is 100% owned by the Sanquin Blood Supply Foundation. Proceeds from SHS's commercial activities benefit, among other things, its research activities, which are used to develop new drugs and treatment methods.
About Sanquin Reagents
Reagents are products used in hospital laboratories to demonstrate certain characteristics or abnormalities in blood samples. Sanquin Reagents was one of the first producers of blood group reagents. Sanquin Reagents develops a wide range of blood group and immune reagents in its own research facilities and diagnostic laboratories. The products are available worldwide through a network of distributors.
About Gilde Healthcare
Gilde Healthcare is a specialized healthcare investor managing over €1.9 billion ($2.0 billion) across two fund strategies: Private Equity and Venture&Growth. The firm is headquartered in Utrecht (The Netherlands) with local offices in Frankfurt (Germany) and Cambridge (United States). The Private Equity fund of Gilde Healthcare participates in profitable lower mid-market healthcare companies based in North-Western Europe. The Private Equity fund targets healthcare providers, suppliers of medical products and service providers to pharma, medtech and healthcare. Gilde Healthcare's Venture&Growth fund invests in therapeutics, medtech and healthtech in Europe and North America. More information: www.gildehealthcare.com