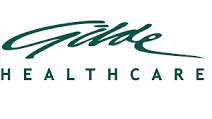 Utrecht, The Netherlands – RAD-x, a France-based operator in diagnostic imaging and a portfolio company of Gilde Healthcare, announced that it has acquired Swiss Medical Imaging Investment SA (SMII), which operates the imaging centres Centre d'Imagerie Médicale de la Chaux-de-Fonds, Centre d'Imagerie Médicale du Chablais and Centre d'Imagerie Médicale du Chablais Valaisan.
SMII is a leading diagnostic imaging provider in the Swiss cantons of Neuchâtel, Vaud and Valais and was founded and developed by the radiology entrepreneur Dr. Pierre Chevalley, who as part of this transaction becomes a shareholder in RAD-x.
With the acquisition of SMII, RAD-x expands its national reach and capabilities and strengthens its position as the partner of choice for diagnostic imaging centres and radiologists by combining medical excellence with state of the art management capabilities. With this transaction RAD-x is now able to offer the full range of imaging services from general to very specialized imaging as well as interventional radiology. Next to its expansion in Switzerland, RAD-x is progressing on its development in Germany and France.
About Gilde Healthcare
Gilde Healthcare is a specialized European healthcare investor managing two business lines: a venture & growth capital fund and a lower mid-market buy-out fund. Gilde Healthcare's venture & growth capital fund invests in medtech, diagnostics, digital health and therapeutics. The portfolio companies are based in Europe and North America. Gilde Healthcare's lower mid-market buy-out fund invests in profitable European healthcare services companies with a focus on the Benelux and Dach-region. The portfolio consists of healthcare providers, suppliers of medical products and other service providers in the healthcare market. Since 2001 Gilde Healthcare has raised €800 million ($1 billion) for its specialized funds. For more information, visit the company's website at www.gildehealthcare.com
Gilde Healthcare