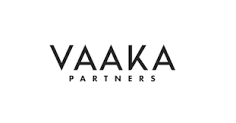 Nordic sports facility one-stop-shop service partner Unisport strengthens its position and acquires substantial part of business and assets from Virklund Sport`s bankruptcy estate. Unisport is the market leader in sports facilities surfaces and equipment in the Nordic countries. Virklund Sport is a strong player in Danish market and has 60 years of experience. With this acquisition and combined product portfolio Unisport will strengthen its position not only in Denmark but also in the whole Nordic market.
"Unisport warmly welcomes Virklund Sport`s customers and partners to join our family. We already operate and serve the same clientele in markets, and now together we can offer more comprehensive one-stop-shop service and world-class solutions for our customers. Together we`ll be stronger", says Mikko Kilpeläinen, CEO of Unisport.
Unisport has a deep knowledge and wide product portfolio in sport facilities and Virklund Sport`s business areas complete that especially with high-class indoor products and services.
"Danish market has a very positive outlook for coming years in number of sport facility projects and we see potential on consolidating indoor and outdoor markets. Our purpose is to make people move and offer better facilities and conditions for athletes and spectators. By combining Unisport`s and Virklund Sport`s excellencies we are moving one step closer for our vision to have a healthier society. We believe that by creating more attractive sports facilities, we can increase well-being in our society. To secure our joint business plan moving forward we have nominated Stefan Andersson, as an Enterprise Project Manager, to lead the integration of Virklund and Unisport", Kilpeläinen continues.
Acquired Virklund Sport's business will continue underneath Unisport Scandinavia ApS in Denmark. Unisport maintains Virklund Sport as a commercial brand name for products and services.
"From the very first day of our business, the company focused on creating high-quality products for Danish sport. Our aim has been to inspire our customers and partners to create sports projects that encourage movement and a sense of community. Unisport shares the same vision and values and for sure there will be even more attractive sport facilities designed and built in Denmark by Unisport. Together, Unisport and Virklund have the potential to become the leader in indoor and outdoor sports facilities in Denmark. This is an excellent opportunity and we are looking forward becoming a part of Unisport", says Johannes Madsen, Sales Development Manager of Virklund Sport.
More information:
CEO, Mikko Kilpeläinen, +358 50 542 5884, mikko.kilpelainen@unisport.com
Enterprise Project Manager, Stefan Andersson, +46 70 941 42 55, stefan.andersson@unisport.com
Country Manager Denmark, Jan Lyngemark, +45 50 80 05 23, jan.lyngemark@unisport.com
Unisport is today the clear market leader in sports facilities surfaces and equipment in the Nordic countries. The key customer groups are municipalities, sports clubs and construction companies. Unisport has a pro forma turnover of 130 million euros and 300 employees in 6 countries. The head office is located in Helsinki. The companies operating in Finland, Sweden, Norway, Denmark, the UK, and Latvia complement each other product-wise and geographically. The aim is to reach a significant growth in sales and to become a leading North European one-stop service partner whose sports facility concepts provide the best environment for athletes as well as spectators. www.unisport.com