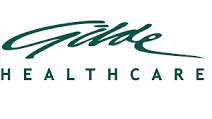 Utrecht, The Netherlands – Gilde Healthcare announced it has sold its shareholding in molecular diagnostics STAT-Dx (Barcelona, Spain) to QIAGEN N.V. (NYSE: QGEN; Frankfurt Prime Standard: QIA). QIAGEN has agreed to acquire all shares of STAT-Dx for $147 million in cash and additional payments of up to $44 million based on the achievement of regulatory and commercial milestones.
Gilde Healthcare acted as lead investor in the EUR 31 million growth financing round in 2016. The financing enabled STAT-Dx to accelerate the growth of the organization, build in-house manufacturing capabilities, expand its product pipeline, obtain European market approval and to prepare go-to-market activities.
Founded in 2010 in Barcelona, Spain, STAT-Dx focuses on the development, manufacturing and commercialization of "Closer to Care" diagnostic solutions in areas where fast and accurate diagnostic results are crucial, such as infectious diseases and critical care. On April 19th, Qiagen announced the European launch of QIAstat-Dx (formerly STAT-Dx DiagCORE), a next generation multiplex diagnostics platform for one-step, fully integrated molecular analysis of common syndromes. QIAstat-Dx is a versatile, easy-to-use platform that consolidates molecular and immunoassay techniques in a single device. The first two tests are extensive respiratory and gastrointestinal panels. Additional tests are in development.
About Gilde Healthcare
Gilde Healthcare is a specialized European healthcare investor managing €1 billion across two business lines: a venture & growth capital fund and a lower mid-market buy-out fund. Gilde Healthcare's venture & growth capital fund invests in medtech, digital health and therapeutics. The portfolio companies are based in Europe and North America. Gilde Healthcare's lower mid-market buy-out fund invests in profitable European healthcare services companies with a focus on the Benelux and DACH-region. The portfolio consists of healthcare providers, suppliers of medical products and other service providers in the healthcare market.
For more information, visit the company's website at www.gildehealthcare.com