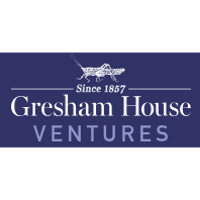 Set against a backdrop of strongly rebounding air travel post-pandemic, Branchspace addresses a growing demand from airlines to create a modern retail offering and meet evolving customer needs for relevant, personalised shopping and self-service experiences.
Founded in 2013 and headquartered in London, Branchspace allows clients to create and manage personalised, data-driven digital commerce experiences to increase direct distribution and take greater ownership of the end-to-end customer journey.
Branchspace provides solutions across the entire tech stack including solutions architecture, digital performance reviews and UX/UI experience design, alongside a proprietary booking and conversion engine and dynamic retailing software platform, Triplake, which has gained significant traction since launching in 2021.
The investment will be used primarily to accelerate the growth of Branchspace's comprehensive and best-in-class suite of software components to ensure travellers experience effortless website and mobile app navigation, booking, ancillary offerings, check-in, servicing and payments.
The deal, led by Benjamin Faulkner and Tom Makey, marks the first institutional investment into the company and continues a busy period of dealmaking for Gresham House Ventures. Recent deals this year include a £3mn investment into speech therapy platform Mable Therapy, a £3.5mn investment in sustainability software business Dayrize, a £4mn investment in neuro-inclusion solutions leader Cognassist and leading a £4.65mn investment round into climate impact data company Connect Earth.
Benjamin Faulkner, Associate Director at Gresham House Ventures said:
"As we witness a strong resurgence in air travel post-pandemic, airlines are determined to meet the ever-changing demands of their customers. Branchspace's solutions align perfectly with this industry-wide need and, with the successful launch of their Triplake product, have brought a step change in the technology tools available for retailing travel across the globe."
"Our investment in Branchspace underscores our commitment to supporting innovative businesses that empower industries through technology-driven solutions. The management team's deep industry experience further bolsters our confidence in the company's potential to revolutionise the airline sector's online retail capabilities and we look forward to working with them to achieve this."
Michael Huynh, Founder and Managing Director at Branchspace said:
"With Gresham House Ventures' support, we will accelerate the development and deployment of our modular Triplake dynamic retailing platform, delivering the best possible end to end experience for travellers. We will also enhance our leading Triplake Control Hub further for airline teams to drive one-to-one propositions and experiment and optimise performance in real time. This investment marks a significant milestone in our growth journey, and we remain steadfast in our mission to break down barriers of legacy technology and thinking to bring innovation to the forefront of the industry."
Branchspace was advised on the transaction by Strata Technology Partners LLP, an independent corporate finance partnership headquartered in London that provides capital raising services and mergers & acquisitions advice to ambitious technology and technology-enabled businesses.
---
Media enquiries
KL Communications