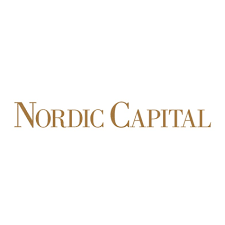 Trustly, a global payment method, announces that it is joining forces with SlimPay, a European leader in recurring payments, to set a new standard in recurring payments for merchants and consumers across Europe and the UK. SlimPay's platform combined with Trustly's proprietary technology will together bring a new, exceptional payment experience to the region.
Trustly's acquisition of SlimPay will facilitate error-free payment registration, better conversion and flexibility, enabling consumers to pay bills, subscribe to a service or opt for flexible payment plans. The product synergy will create an intuitive payment process for consumers leveraging the best of Trustly's Account-to-Account (A2A) technology and SlimPay SEPA direct-debit capabilities.
In 2022, Direct Debits totaling over EUR 10 trillion were collected across Europe, with 80% of these transactions occurring in markets where Trustly and SlimPay have combined operations. The combination will add to Trustly's existing modern Direct Debit capability in the UK and Sweden and provide a comprehensive pan-European recurring payment service. Trustly and SlimPay will together improve the payments process for merchants and consumers in the Single Euro Payments Area (SEPA), including Germany, France, Spain and Italy.
The acquisition of SlimPay comes shortly after the successful launch of Trustly Azura, a revolutionary new technology and data engine that will improve the payments experience for merchants and consumers through personalisation and data optimisation. By adding SlimPay's recurring payments and sophisticated data interface to its offering, Trustly expects to further accelerate the roll-out of Azura.
Johan Tjärnberg, Group CEO of Trustly, comments: "We are thrilled that SlimPay is joining Trustly. SlimPay's SEPA solution for modern Direct Debit in combination with the optimised experience of Trustly Azura will together be able to revolutionise the recurring payment experience and create a new industry standard. The addition of SlimPay is fully in-line with Trustly's strategy to offer a unique 360 degrees embedded experience across all types of digital payments."
Jerome Traisnel, CEO of SlimPay, adds: "Together with Trustly, we will bring a new, streamlined payment experience to the European recurring payments space, creating an unrivalled network of merchants and consumers across the entire repeat payment economy. We look forward to working with Trustly to build an innovative and comprehensive platform across Europe."
SlimPay, founded in 2010, is a European leader in recurring payments, offering digital payment solutions through innovative technologies to merchants and consumers across utility, financial services, and retail sectors. SlimPay is an authorised payment institution under ACPR supervision.
The transaction is subject to customary regulatory approvals. The parties have agreed to not disclose any financial details.
For more information, please contact:
Carlos Cancino
Communications Director, Trustly
tel: +46 70-216 77 85
e-mail: press@trustly.com
About Trustly
Founded in 2008, Trustly is a global leader in Open Banking Payments. Our digital account-to-account platform redefines the speed, simplicity and security of payments, linking some of the world's most prominent merchants with consumers directly from their online banking accounts. Trustly can handle the entire payment journey, setting us apart from the competition and enabling us to offer an attractive alternative to the traditional card networks at a lower cost. Read more at www.trustly.com