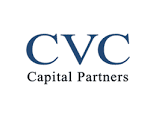 Collaboration becomes effective after LaLiga General Assembly ratifies agreement with large majority
LaLiga and CVC Fund VIII have today signed a strategic agreement setting in motion Boost LaLiga ("LaLiga Impulso"), the project to boost the global growth of LaLiga and its clubs.
The signing on Sunday follows ratification with a large majority of Boost LaLiga by the LaLiga General Assembly on Friday with 37 of 42 clubs voting in favour.
The agreement between LaLiga and CVC Fund VIII will see the league and clubs receive a total of €1.994 billion which will be used for technology, innovation, internationalisation, and sporting growth initiatives.
The pioneering agreement between LaLiga and CVC Fund VIII sets a precedent for other European leagues and the wider sports and entertainment industry, a sector full of passion, excitement, and dynamism, but in constant flux and in need of adapting to new growth opportunities. LaLiga aspires to be a global leader with the best content, digital presence, and strong data collection and analysis allowing for direct interaction with fans through all available channels and with a particular focus on younger and international audiences.
Boost LaLiga will allow LaLiga and its clubs to adapt to the modern day demands of the sector with the backing of CVC, a partner with extensive experience. The agreement has been signed with LaLiga valued at a historic €24.25 billion by leading independent experts Rothschild & Co and Duff & Phelps. LaLiga was advised by Uría Menéndez, KPMG, and Bibium Capital, while CVC was advised by Latham & Watkins, Two Circles, and Oliver & Ohlbaum.
LaLiga President Javier Tebas said: "This agreement is a historic milestone not just for LaLiga but also for football and sport in general. LaLiga and its clubs now have the best partner possible to successfully pre-empt and navigate changes on the horizon and I believe that we are setting a precedent for other leagues in Europe and around the world to follow."
Nick Clarry, Managing Partner and Head of Sports, Media & Entertainment at CVC, said: "We are truly grateful for the trust that LaLiga and its clubs have placed in us. LaLiga is the top sports competition in Spain and one of the leading competitions in the world. We are excited to help in this new phase for the long-term benefit of fans, players and the competition."
The injection of nearly €2 billion commits participating clubs to allocating up to 70% of the funds to investments linked to infrastructure, international development, brand and product development, talent acquisition, communication strategy, innovation and technology, and a content development plan for digital platforms and social media. Up to 15% can be used to sign players, with the remaining 15% for reducing debt.