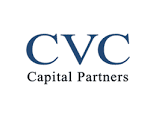 CVC further strengthens expertise in its Strategic Opportunities strategy with appointment of Zrust as Partner and Head of Infrastructure
Jiri joins from Macquarie Group's infrastructure funds business in London where he spent 10 years. Most recently he was a Senior Managing Director and Head of Energy Transition and was leading country coverage and origination across infrastructure and real assets in Europe. Before joining Macquarie, he worked for 17 years in the transport and logistics sector. Jiri will join in March 2022.
CVC's Strategic Opportunities platform invests in high-quality, stable businesses with longer investment horizons. The strategy focuses on corporate private equity investments with a lower risk profile and often partners with founding families or foundations looking for a long-term partner.
Jiri's appointment reflects an increasing strategic emphasis now being placed on investment opportunities within the broader infrastructure space coupled with a growing interest within CVC for energy transition.
Lorne Somerville, Managing Partner, Co-Chair and Co-Head of CVC Strategic Opportunities said: "I'm delighted that Jiri will join us to lead our infrastructure-plus investment platform. This is a key component of CVC Strategic Opportunities as it expands its focus. His experience and track record will prove invaluable in driving the growth of this strategic pillar."
Jiri Zrust, added: "CVC Strategic Opportunities has a great team and investment track record and I am looking forward to adding value across the whole strategy. It is particularly exciting to be able broaden CVC's focus on new investment opportunities in the cross-over between infrastructure and core private equity as well as in the energy transition space."