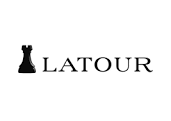 Investment AB Latour has, through its wholly-owned subsidiary Swegon Group AB, acquired Barcol-Air, a leading supplier of radiant ceiling systems. The company was founded in 1979 and has 90 employees, with the head office in Schwerzenbach, Switzerland and production located in St. Leon-Rot, Germany. Net sales in 2021 amounted to EUR 37,2 million.
The acquisition of Barcol-Air means that Swegon continue to build on its already strong position within radiant ceilings, with the existing Zent-Frenger business. The acquisition makes it possible to go from being a strong player in Germany to taking the leading position in Europe in the growing market segment.
"We are delighted to welcome Barcol-Air into the Swegon Group. With its solid brand recognition in Switzerland, France, Germany and neighbouring markets, as well as an advanced production centre, modern indoor climate laboratory and a great team, Barcol-Air is a perfect addition to the group", says Andreas Örje Wellstam, CEO at Swegon Group.
"Barcol-Air and Swegon share the same commitment to achieving comfortable, productive and healthy indoor environments, and with the backing of the Swegon Group we are in an excellent position to keep developing and growing", says Felix Schneebeli, CEO of Barcol-Air.
As an effect of the acquisition the net debt of the Latour Group increases with almost SEK 0.2 billion.
Göteborg, 3 June, 2022
INVESTMENT AB LATOUR (PUBL)
Johan Hjertonsson, CEO
For further information, please contact:
Andreas Örje Wellstam, CEO Swegon +46 31 89 58 00
Rebecca Palm Ballesta, Corporate Development Swegon +46 31 89 58 00
Swegon Group is a market leading supplier in the field of indoor environment, offering solutions for ventilation, heating, cooling and climate optimization, as well as connected services and expert technical support. Swegon has subsidiaries in and distributors all over the world and 17 production plants in Europe, North America and India. The company employs more than 2 700 people and a turnover of about SEK 6 billion.
Investment AB Latour is a mixed investment company consisting primarily of a wholly-owned industrial operations and an investment portfolio of listing holdings in which Latour is the principal owner or one of the principal owners. The investment portfolio consists of ten substantial holdings with a market value of about SEK 71 billion. The wholly-owned industrial operations has an annual turnover of SEK 19 billion.