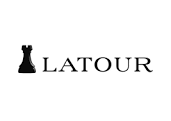 Investment AB Latour has, through its fully owned subsidiary Hultafors Group AB, signed an agreement to acquire Fristads AB, Kansas A/S, Kansas GmbH and Leijona Group Oy from Fristads Kansas AB. The completion of the transaction is subject to regulatory approval and other customary closing conditions.
Fristads, Kansas and Leijona are leading brands in professional workwear for a variety of end-use segments and have strong footholds in their respective key markets Sweden, Denmark, Germany and Finland. Consolidated net sales is expected to amount to about 120 MEUR in 2020 and the companies together have more than 600 employees.
The acquisition is part of Hultafors Group's strategy to grow and develop leading brands in the Personal Protection Equipment segment in Europe and North America.
"Hultafors Group's acquisition of Fristads, Kansas and Leijona is aimed to drive customer value and we are very excited about the opportunities this combination creates. The brands will continue to operate separately, and in the long term we see opportunities to further strengthen our value proposition through synergies, primarily in warehouse management and supply chain", says Camilla Monefeldt Kirstein, Executive Vice President at Business Unit Workwear within Hultafors Group.
"Fristads Kansas Group has in recent years made significant improvements with several important investments in product assortment, marketing and logistics/warehouse management. We are very proud of what we have achieved and we are now taking the next step to give all brands in our portfolio the best possible conditions to evolve. We are convinced that Hultafors Group will be an excellent new home for Fristads, Kansas and Leijona", says Anders Davidsson, CEO of Fristads Kansas AB.
As an effect of the acquisition the net debt (excl. IFRS 16) of the Latour Group is expected to increase compared to the net debt level at the end of September 2020, to around SEK 6.9 billion, all else equal.
Göteborg, December 11, 2020
INVESTMENT AB LATOUR (PUBL)
Johan Hjertonsson, CEO
For further information, please contact:
Camilla Monefeldt Kirstein, EVP Business Unit Workwear, Hultafors Group AB, +46 734 333 634
Jens Eriksson, Vice President, M&A and Business Development Hultafors Group AB, +46 702 114 601
Hultafors Group is one of Europe's largest companies to supply workwear, footwear, head protection, hand tools and ladders for professional users. The products are developed, manufactured and marketed as their own brands, which are available through leading distributors in about 40 markets, with emphasis on Europe and North America. Hultafors Group has more than 1,000 employees and rolling net sales of almost SEK 3.5 billion.
Investment AB Latour is a mixed investment company consisting primarily of a wholly-owned industrial operations and an investment portfolio of listed holdings in which Latour is the principal owner or one of the principal owners. The investment portfolio consists of nine substantial holdings with a market value of about SEK 66 billion. The wholly-owned industrial operations had an annual turnover of about SEK 15 billion in 2019.
Downloads