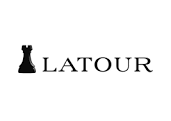 Investment AB Latour (publ) has, through its subsidiary Bemsiq, signed an agreement to acquire all shares in NODA Intelligent Systems AB, a leading Swedish software company in system-wide energy optimization for district heating grids and intelligent heat control for residential buildings. Bemsiq made its first investment in NODA in October 2015, and owned 29 per cent of the shares in the company prior to today's transaction. The sellers are, among others, the Sixth Swedish National Pension Fund and the founders. Closing will take place immediately.
NODA has its head office in Karlshamn, Sweden, and is active in the European market, with focus on Sweden, Poland, Germany, France and the United Kingdom. The company develops and provides the product Smart Heat Grid, which is an advanced system to reduce peak loads and balance the load profile in district heating networks. The company's second product, Smart Heat Building, employs a self-learning and adaptive model to reduce both energy consumption and power need in buildings. NODA has 15 employees and net sales in 2016 amounted to SEK 5 m, where a majority is recurring license fees.
"I am very happy that NODA will become a wholly owned company in Bemsiq and Latour. It opens new and exciting opportunities for deepened collaboration with the other Bemsiq companies, especially in product development and international sales", says Patrick Isacson, CEO of NODA. "NODA will now have a long-term owner and better possibilities to expand our business in the European market."
"NODA is an exciting company with a high technology level and a market leading position in digitalization of district heating grids. We are especially impressed by their leading role in three projects within Horizon 2020, the EU Framework Programme for Research and Innovation", says Pär Arvidsson, CEO of Bemsiq.
Göteborg, October 11, 2017
INVESTMENT AB LATOUR (PUBL)
Jan Svensson, CEO
For further information, please contact:
Pär Arvidsson, CEO, Bemsiq AB, +46 70 324 72 53
Investment AB Latour is a mixed investment company consisting primarily of wholly-owned industrial operations and an investment portfolio of listed holdings in which Latour is the principal owner or one of the principal owners. The investment portfolio consists of ten substantial holdings with a market value of about SEK 49 billion. The wholly-owned industrial operations generated a turnover of approximately SEK 8 billion in 2016.