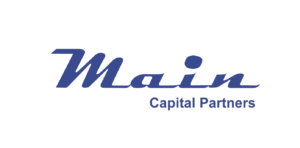 Main Capital acquires Enovation, a Dutch market leading player in delivering mission-critical software solutions for secure communication in the healthcare and logistics markets. Selling shareholder, VANAD Group, provider of technology solutions and services related to customer experience will remain involved with Enovation post-acquisition via a minority stake. Enovation is based in Capelle aan den IJssel and delivers leading and innovative SaaS solutions for the Dutch healthcare and logistics markets. Well-known products include the ZorgMail, xdsConnect and myhealthConnect platforms and the healthcare interoperability solution Cloverleaf. Enovation's products and related services support clients with the secure exchange of patient data within and between healthcare institutions as well as between healthcare professionals and patients. This enables healthcare professionals to deliver high-quality care, leveraging accurate and real-time information.
Enovation was founded in 1983 and has been part of the VANAD Group since 2013. Following its foundation, the company positioned itself as the most specialized software vendor and innovator in the secure healthcare communication domain. Enovation employs approximately 135 employees and generates tens of million euro's in revenues. Over the years, the company strengthened its product portfolio with new innovative products, acquisitions of strategically interesting products and  complementary partner products. These developments allow Enovation to deliver a one-stop-shop solution enabling clients to securely exchange patient data by leveraging efficient IT integrations. The company is active in practically all healthcare segments and serves almost all Dutch hospitals, ambulance services, general practitioners, pharmacies, dentists, paramedical care providers and municipalities.
The healthcare market is characterized by complex IT systems in which individual participants use different communication standards. This hinders secure and efficient patient data exchange between IT systems of different healthcare institutions and between healthcare practitioners. The recently implemented European privacy regulation accelerates the need for healthcare institutions to implement secure communication solutions. Moreover, cost pressure on healthcare spending have led to an increased focus on efficient cooperation between parties in the healthcare value chain. The products of Enovation enable healthcare institutions and other stakeholders in the healthcare sector to exchange information in a safe and efficient manner, irrespective of the existing IT systems and with maximum protection against data leaks.
Going forward, Enovation will further capitalize on the trend towards Connected Healthcare. The company developed the myhealthConnect product, a hardware-agnostic software platform enabling care providers to monitor patients on distance. One of the benefits associated with myhealthConnect is that healthcare institutions have maximal flexibility in selecting monitoring devices and IT applications from various vendors. This prevents a lock-in while the software allows to securely connect these devices and applications with an organization's own IT infrastructure. This secure efficiency gain enables high-quality remote care, reducing general practitioner visits and helping patients to live at home longer.
Enovation's ambition is to grow towards a leading SaaS player in the northwest European healthcare market. The company will focus on realizing further organic growth and on the further development of innovative products. In addition to organic growth, Enovation will strengthen its product proposition and international market position by following a selective buy-and-build strategy.
The VANAD Group was advised by ING Corporate Finance and NautaDutilh.
Cooperation Enovation – Main Capital
Arthur Nederlof (CEO VANAD Group): "Over the past 35 years, Enovation has grown to a company associated with a high level of quality, an excellent culture, an exceptional client base, an outstanding (cloud) product portfolio, an increased level of own IP developed innovative software products, ample international growth potential and above all, a passionate team. We believe that Main Capital is the right partner to support Enovation to grow towards the next level. Going forward, the VANAD Group will focus on its Customer Experience propositions, the core activity that the VANAD Group is well-known for. The future looks promising for both Enovation and the VANAD Group".
Charly Zwemstra (Managing Partner Main Capital): "Enovation offers innovative, mission-critical healthcare solutions facilitating internal- and external information exchange for healthcare institutions. With these solutions, the company facilitates the rising demand for healthcare cooperation. We see ample potential to organically grow within the current focus markets, in which the myhealthConnect and xdsConnect products particularly will play an important role. Additionally, we see ample opportunities for a buy-and-build strategy enabling Enovation to further grow in adjacent product- and market segments in the Netherlands and abroad. We would like to thank the VANAD Group for their trust in Main Capital and look forward to the cooperation with Enovation's management team, led by Jeroen van Rijswijk and Marcel van der Velden."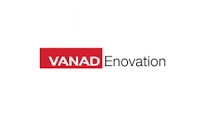 About Enovation
For over 35 years, Enovation is the specialist for secure healthcare communication solutions. The company focuses on facilitating information exchange between- and within healthcare institutions and between healthcare institutions and patients. The company's product proposition comprises own developed IP solutions complemented with solutions of partners. The solutions are based on (international) standards and can be seamlessly integrated with existing processes and IT systems of healthcare institutions.
About Main Capital
Main Capital is a strategic investor with an exclusive focus on the software sector in the Benelux, Germany and Scandinavia. Within this sector, we are the most specialized party in management buy-outs and later-stage growth capital. Main Capital has approximately € 400 million under management for investments in mature but growing software companies in the Netherlands and Germany. An experienced team of professionals manages these Private Equity funds from offices in The Hague and Düsseldorf. Main Capital has a strong footprint in the healthcare SaaS market and acquired companies like SDB Ayton, Verklizan, RVC Medical IT and The Patient Safety Company before.
The current investment portfolio of Main Capital consists of growing (SaaS) software companies such as GOconnectIT, JobRouter (Germany), Inergy, MUIS Software, artegic (Germany), OBI4wan, Axxerion, b+m Informatik (Germany), Ymor, Roxit, Onguard, Sharewire, SecondFloor, Sofon and ChainPoint. Main Capital also has an interest in managed hosting provider Denit. Main Capital has a long-term perspective with the intention to build larger strong software groups. Main Capital has realized many successful exits such as recently Regas, Connexys (to Bullhorn) and ABIT / EuroSystems. Main Mezzanine Capital is another business line of Main Capital Partners and has provided mezzanine loans to, among others, The Valley, TravelBird, Talkwalker, Worldmeetings and BTC.
About VANAD Group
The VANAD Group is an internationally innovative family business. Over 1500 employees from all over the world work daily on innovative services and solutions for our customers. Over the years since 2005, VANAD Group has developed into a specialist in the field of digitization. Our assets are state-of-the-art technical knowledge, creative intelligence and most of all Happy People! We digitize activities where we cannot make a genuine, personal difference. In our approach and solutions we simply focus on being human. Because that is where we have the opportunity for real impact, human impact!
Note for the editor:
For more information, please contact:
Charly Zwemstra (Managing Partner)
Main Capital Partners BV, Paleisstraat 6, 2514 JA, Den Haag
Tel: +31 (0) 70 324 3433 / +31 (0) 6 512 77 805
charly@main.nl
www.main.nl
Arthur Nederlof (CEO)
VANAD Group, Rivium Westlaan 1, 2909 LD Capelle aan den IJssel
Tel: +31 (0) 10 288 1600 / +31 (0) 6 204 14 199
arthur@vanadgroup.com
www.vanadgroup.com