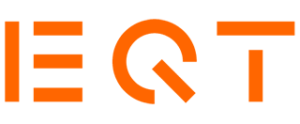 Pet specialty retailer Musti ja Mirri today announces the acquisition of VetZoo, Sweden's leading online retailer of pet supplies. The add-on accelerates Musti ja Mirri's multi-channel strategy and manifests its position as the leading pet specialty retailer in the Nordics.
EQT Mid Market acquired Musti ja Mirri in December 2014 with a mission to support its Nordic expansion and multi-channel platform development. Since then, Musti ja Mirri has had a strong organic growth into Norway, and into Sweden through the franchise acquisition of the pet stores Arken Zoo and Djurmagazinet, Trimmis grooming salons and the veterinary chain Vettris.
Today, Musti ja Mirri operates a network of 250 pet specialty stores in Finland, Sweden and Norway – offering a wide range of pet supplies, accessories, foods and adjacent pet related services.
VetZoo, founded in 2010, is a leading pure-play online retail platform for pet supplies with operations in Sweden and Norway with sales exceeding EUR 13 million and an annual growth rate close to 100%. The acquisition of VetZoo will further strengthen Musti ja Mirri's online offering and is yet another step in EQT Mid Market's strategy in creating the leading pan-Nordic pet specialty retail group across channels.
"We have known VetZoo for years and are impressed by what the founder Lars Martin and the team have developed in a relatively short time frame. The company will complement Musti ja Mirri's existing business and is a great addition to the company's focused multi-channel strategy. As a result of the acquisition, Musti ja Mirri's total sales within e-commerce will double, from 7% to 14%, with the ambition to reach 20% in a few years", says Johan Dettel, Partner and Investment Advisor to EQT Mid Market.
David Rönnberg, CEO at Musti ja Mirri comments: "With VetZoo, we will scale up our e-commerce offering which will be a natural complement to the 250 physical stores. Our clients want a full-service, single provider to accommodate the needs of their pets and with VetZoo, we will be able to respond to this demand. And not the least, the add-on strengthens Musti ja Mirri's already leading position as the number one pet speciality retailer in the Nordics."
VetZoo will continue to operate under its current brand. The management team will reinvest into the combined group, demonstrating their commitment to the strategic direction of VetZoo, now under Musti ja Mirri's ownership.
"We are excited about joining forces with Musti ja Mirri and EQT and I look forward to continue the growth journey of VetZoo. We will now be in a broader context and work together in a very interesting market segment. VetZoo and Musti ja Mirri are a great match with our strong online development complemented with Musti ja Mirri's extensive product knowledge and assortment", says Lars Martin Norviit, founder and CEO of VetZoo.