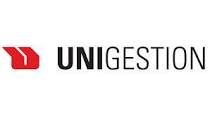 Unigestion has made an investment in leading cyber insurance company Ascent Underwriting, representing the third direct private equity investment this year, and the sixth in total, from Unigestion's Direct Opportunities 2015 (UDO 2015) fund.
Ascent is the leading cyber insurance and specialty focused Managing General Agent in the Lloyds of London market. Unigestion made the investment alongside Preservation Capital Partners, the financial services focused private equity firm with a broad network and extensive experience in the insurance sector. The investment, which is subject to regulatory approval, will allow Ascent to further strengthen its presence in the fast growing cyber insurance market and support its ambition to enter complementary product lines through acquisitions.
This latest deal comes just after Unigestion invested in TeamSport, the UK's largest indoor go-karting operator, together with Duke Street, in October of this year. TeamSport has achieved impressive growth in recent years, through a combination of like-for-like sales improvements, new site openings and enhanced performance from acquired tracks, underpinned by the company's superior customer experience. Unigestion will benefit from Duke Street's experience with similar roll-outs in the UK leisure sector (including, amongst others, Wagamama). Under Duke Street and Unigestion's ownership, TeamSport will continue to strengthen its position in the fragmented UK market, but also look to expand in continental Europe.
Finally, earlier this year Unigestion completed an investment in Eduko, a nursery school platform seeking to consolidate the UK's early years education space. Together with its operating partner, Playground Nurseries, Unigestion is supporting management in its vision to offer a high quality educational experience focused on the millennial parent.
UDO 2015 is Unigestion's EUR 255 million direct private equity fund, which is backed by established limited partners in the UK, continental Europe and Asia. In addition, certain limited partners have the ability to provide significant additional capital to UDO portfolio companies.
Federico Schiffrin, Partner at Unigestion based in New York, commented:
"Our latest investments validate our vision of finding unique opportunities in the small and middle markets sourced by investors locally in Europe, the US and Asia, and partnering with leading specialist teams with deep knowledge and networks in their respective markets."
Pieter-Jan Frederix, Principal at Unigestion based in London, commented:
"Although operating in different industries, the fund's recent investments share the same characteristics as other companies in the UDO portfolio. We always look to invest in businesses that benefit from long term trends, offer a product or service with proven appeal and provide downside protection, either through the cash flow profile of the company, the defensive nature of the end market, or the type of investment security. As the sole institutional co-underwriter in each of these transactions, we worked closely together with our investment partners and management teams throughout the process and we look forward to continuing these relationships as the companies enter their next stage of growth and development."
-ENDS-
FOR MORE INFORMATION, PLEASE CONTACT:

Lynn Pattinson
Head of Corporate Communication, Media & Branding
lpattinson@unigestion.com
Tel: +41 (0) 22 704 44 57
Alex Hogan
Communication Manager
ahogan@unigestion.com
Tel: +44 (0) 20 7529 5243
Mob: +44 (0)7469 890 614
Read more about Unigestion
---
S