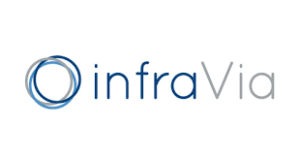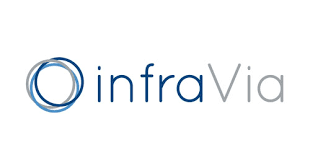 Europe's largest data centre campus secures £125 Million of new business and commences build out of 2 50,000 sq ft top floor
Cardiff Capital Region – 8 February 2018:
Next Generation Data (NGD) today announced the build out of an additional 250,000 sq ft of capacity at its mega data centre campus near Cardiff, South Wales. This follows a spate of new customer contracts worth in excess of £125 Million over the next five years including agreements with several Fortune 100 companies. Construction work is already underway on NGD's top floor to accommodate the new private and shared data halls. The scale and complexity of the project requires more than 500 construction workers to be permanently on site, creating further substantial employment for locally based contractor firms. "Our latest long term contract successes demonstrate major multinationals are continuing to find NGD's UK- based world class facility is unbeatable on price and performance, especially when it comes to our space, power, connectivity and 100 per cent service level record," said Simon Taylor, NGD's Chairman.
"NGD's industry leading 16 week build out timescales and the financial resources of our funding partner Infravia Capital Partners is enabling us to respond extremely quickly to global market opportunities."
Added Phil Smith, NGD's Construction Director, recently joined from global construction engineering firm Spie:
NGD's 750,000 sq ft multi-tier facility has already reached 30% Occupancy with 31data halls but we still have abundant space and power available to future proof customer requirements as well as soak up new business demand. The largely pillar-free top floor is ideal for a variety of scalable data hall designs including private and shared facilities."
Since opening its multimillion pounds data centre campus for business eight years ago NGD has already notched up over 32MW of built space and remains Europe's largest data centre campus.
In 2016 the company secured multimillion pound funding from Infravia Capital Partners to accelerate expansion. The highly secure facility features a vast 180 MW renewably sourced power capacity and multiple high speed low latency fibre network connections. NGD is ideally suited to meeting demanding Cloud and High Performance Computing requirements.
About NGD Europe
Located in the Cardiff Capital Region, NGD is a purpose-built carrier-neutral Tier 3 facility offering 750,000 sq feet (gross internal area) of highly secure and cost-effective space housing up to 22,000 racks. These can be arranged into self-contained and colocation data halls of various sizes all with independent services, resilient power and cooling systems. NGD Europe's environmentally- friendly high level technology infrastructure has been designed to meet and exceed the ever increasing demand for more computing power. Among its many features are a high capacity 180 MVA power supply direct from the super grid and sourced from 100 per cent renewable energy; and a variety of on-site high-speed, low latency carrier interconnects.
For more information please visit
For further information, visit
For further information:
Next Generation Data Ltd
Tel: 01633 674 518
www.ngd.co.uk