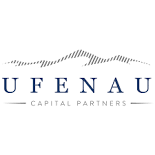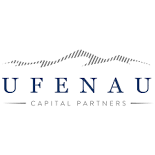 Pfäffikon, February 2018
Partners and friends of Ufenau Capital Partners, we are pleased to announce that Swiss IT Security AG has joined forces with alphaBit GmbH. Swiss IT Security AG is one of the leading providers of IT cyber security in Switzerland. Since the year 2002 the company serves a broad and renowned customer base from the insurance, pharma and retail sector.
alphaBit GmbH headquartered in Wiesbaden (Germany), is a nationwide mid-sized IT Consulting Company, that provides IT infrastructure and security Solutions to the public sector as well as to larger companies since 20 years. IT security solutions are integrative elements of almost all projects. alphaBit has >100 employees and is an ideal complementary addition to the Swiss Security in terms of geographic reach and provided services.
Mehmet Gökhan and Michael Wielsch, CEOs of alphaBit:
We are very pleased that we have found Swiss IT Security AG as Partner, who shares our ambitions and supports our growth strategy. Our shared objective is the joint creation of leading IT Security Service Group with focus on the German speaking Europe." Philipp Stebler, CEO of Swiss IT Security AG, adds: "With this partnership we have completed a very important step, that strengthens our geographic presence in Germany and expands the offered services of the group. We are looking forward to the joint development of the Group together with alphaBit.
In addition to the healthy organic growth of the Swiss IT Security Group, further add-on acquisitions shall be executed to increase the geographical footprint and service offering. We are looking forward to the positive development of the Group.
Sincerely, your
Ufenau Team
About Ufenau Capital Partners
Ufenau Capital Partners is a privately owned Swiss Investor Group headquartered at the Lake Zurich which advises private investors, family offices and institutional investors with their investments in private equity. Ufenau Capital Partners is focused on investments in service companies in German-speaking Europe and invests in the Education & Lifestyle, Business Services, Health Care and Financial Services sectors. Through a renowned Group of experienced Industry Partners (Owners, CEOs, CFOs), Ufenau Capital Partners pursues an active value-adding investment approach on eye-level with entrepreneurs and managers.