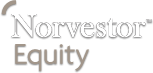 Norvestor invests in HydraWell
Norvestor VIIL.P.and Norvestor VII OS L.P.("Norvestor"), funds managed by Norvestor Equity AS,
has signed an agreement to invest in HydraWell Intervention AS("HydraWell")
HydraWell is a rapidly growing well integrity specialist providing a range of step-changing proprietary tools and associated services to oilfield operators and services integrators.
HydraWell specialises in safe and highly efficient plugging & abandonment("P&A")
, slot recovery and well repair. The company has developed its technology and products in close collaboration with leading operators on the Norwegian Continental Shelf("NCS"), and has
successfully placed more than 150 plugs in wells across the globe since 2010.
"As a result of our strong track-record on the NCS, we have seen an increasing
international interest for our tools and services. We are currently running operations in Abu
Dhabi, Malaysia,the Netherlands, Denmark and the UK in addition to the high activity level in Norway. We realised some time ago that we need support in the continued development and internationalisation of HydraWell,and are pleased to have Norvestor on-board as our
partner for this exiting journey", says Odd Engelsgjerd, outgoing chairman of HydraWell.
"HydraWell is an ideal platform investment for Norvestor with a highly experienced team and
a well proven product-and service offering providing operators significant cost savings.
In addition to a robust P&A market, HydraWell has a compelling offering towards
well repair and infill drilling, which is expected to grow significantly with a continued rebound in the oil price", says Per-Ola Baalerud, Partner in Norvestor Equity and chairman designate in HydraWell.
Following the acquisition, Norvestor will become the largest shareholder in HydraWell with approximately 60% of the shares, while the remaining shares will be held by founders, management and employees.
HydraWellhad revenues of NOK 83 million in 2015
and is experiencing strong growth.
HydraWell employs 25 people in its headquarters outside Stavanger.