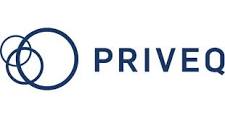 Frontit, an expansive company with services in management, project and program management and training, is bringing in Priveq Investment ("Priveq") as a new growth partner for the future. Since 2007, Frontit has been owned by an individual principal owner, Pierre Bjurhager, and operated by Pierre Bjurhager together with management and staff. Now the company strengthens its position with Priveq as main owner and partner.
Today, Frontit has offices in Stockholm, Sundsvall, Västerås, Örebro, Norrköping and Malmö and about 190 employees. Priveq Investment is a company with 35 years of experience investing in profitable growth companies. Frontit's operational focus will continue with former CEO Anneli Angeling together with corporate management and employees. Previous owners will remain in the ownership group.
Frontit offers senior consultants within management and IT to the private as well as the public sector and assists companies and organisations in managing operational changes. The company has been appointed one of the best working places in Sweden seven years in a row by "Great Place to Work" and had a turnover of SEK 188.5m in 2017.
Frontit is a value-based company with an open and inclusive corporate culture with the vision to "develop individuals and businesses to achieve their full potential". For Frontit, it was important to find a partner who understands and respects the culture and recognizes the potential going forward. Priveq shares Frontit's values and invests in companies of the same size with a strong management.
"We are impressed by how Frontit, with their service offering, has created a unique position on the market. We are looking forward to working together in the future and actively support Frontit in their development", says Henrik Westfeldt, Partner at Priveq.
"We are very happy about teaming up with Priveq as a new growth partner to Frontit. We are excited about taking the company to the next level and we are convinced that Priveq, with their experience, will contribute to an exciting development for Frontit" says Anneli Angeling, CEO at Frontit.
For more information, please contact:
Henrik Westfeldt, Partner and Investment Manager, Priveq Investment
Tel: +46 (0)70 872 16 66
henrik.westfeldt@priveq.se
Anneli Angeling, CEO Frontit
Tel: +46 (0)70 221 12 58
anneli.angeling@frontit.se
About Frontit
Frontit assists companies and organisations to succeed with change management by providing effective consultancy services within business activities and IT. Frontit is passionate about creating extraordinary results by helping individuals and organisations reaching their full potential. The company has about 190 employees in Stockholm, Sundsvall, Västerås. Örebro, Norrköping and Malmö and has been awarded one of Sweden's best places to work seven years in a row.
More information is available at www.frontit.se.