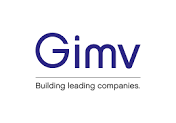 Projective Group's team grows to over 1100 financial industry specialists, positioning the company as a leading, end-to-end consultancy firm for financial services in Europe.
Complementary with Talent service offering of Projective Group and other offerings in Data, Transformation, Risk & Compliance, and Payments.
Latest acquisition aligns with Projective Group's core DNA and is the latest milestone of the buy-and-build strategy of the group.
1 September 2023, Brussels – In a significant move, financial services consulting company Projective Group has successfully acquired Finance Club, a respected Dutch Staffing & Talent organisation. This strategic acquisition catapults Projective Group's team to an impressive count of over 1100 financial industry experts across Europe, affirming its unparalleled stronghold in the region's financial services sector.
Founded in 2015 by Stijn van den Borne and Michiel Van Brussel, Finance Club is a young organisation driven by the ambition to become the best-in-class Staffing & Talent provider to the Dutch financial industry. Their expertise encompasses various domains such as Compliance (KYC & AML), Finance, Banking, Risk & Audit, PMO, and Data & Analytics. In a period of less than 8 years, the company has evolved to a team of 400+ professionals that are deployed at the tier 1 banks in the Netherlands.
Stefan Dierckx, CEO Projective Group said: "The addition of Finance Club to our group, signifies a strategic move towards our mission of becoming the premier partner for financial institutions across Europe. In addition to their expertise, they bring along a team of 400 specialists, augmenting our team to over 1100 professionals, all possessing a unique expertise in the financial industry. This level of expertise sets us apart and is nearly unmatched in the field."
"From our initial discussions, it became clear that there was a strong synergy between our clients and expertise. This presented us with a chance to enhance the value we provide to our clients and create new paths for growth and opportunities both for Finance Club and Projective Group employees. This merger into the group embodies the idea, in every sense, that the whole is indeed greater than the sum of its parts." – Stijn van den Borne, co-founder Finance Club.
Finance Club's services seamlessly complement Projective Group's existing Talent offering (Exellys) which is currently offered in Belgium, The Netherlands, and The United Kingdom. Furthermore, by blending Finance Club's strengths in Staffing & Talent with Projective Group's Talent and in-depth consulting expertise, they will be able to take on more responsibility, serve their clients even more effectively and generate durable outcomes as a complete solutions provider.
Michiel van Brussel, co-founder of Finance Club said: "We were ready for the next step in our journey, searching for an exciting new challenge that would
propel us forward not only within Dutch borders but also on an international scale. When Projective Group approached us, it was immediately evident that our offering, culture, aspirations, and outlook for the future were closely aligned. We're very excited for what lies ahead."
Through this recent acquisition, Projective Group solidifies its position as a driving force for change and excellence in the financial industry. This development also foreshadows further impactful initiatives on the horizon.