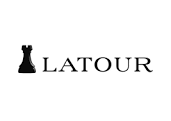 Heléne Mellquist has been employed as Executive Vice President and Chief Operating Officer in Latour. Latour's operations have had a strong growth for a long time. With this as a background, it is natural to adapt and strengthen the organisation to continue growing in combination with an active ownership and a delegated organisation.
Heléne Mellquist has a long industrial and international experience from senior positions within, among others, Volvo Group, most recently as CEO for Volvo Penta. Heléne's background and profile fit well into Latour, a long-term principal owner in leading international industrial companies. As part of the management team Heléne will share the ownership responsibility for Latour's holdings with the rest of the management in Latour.
"I look forward with joy to continue developing Latour together Heléne Mellquist in our group management", says Johan Hjertonsson, CEO of Investment AB Latour.
Heléne Mellquist will assume the position by 15 January 2024, at the latest.
Göteborg, August 31, 2023
INVESTMENT AB LATOUR (PUBL)
Johan Hjertonsson, President and CEO
For further information, please contact:
Johan Hjertonsson, CEO Investment AB Latour AB, +46 702 29 77 93
Heléne Mellquist, incoming EVP och Chief Operating Officer, +46 739 02 68 95
Investment AB Latour is a mixed investment company consisting primarily of a wholly-owned industrial operations and an investment portfolio of listed holdings in which Latour is the principal owner or one of the principal owners. The investment portfolio consists of ten substantial holdings with a market value of about SEK 69 billion. The wholly-owned industrial operations have an annual turnover of SEK 25 billion.