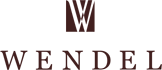 White Elephant S.à r.l., a company indirectly controlled by a fund advised by the independent German investment company
Active Ownership Capital, announced today its intention to launch a voluntary public takeover offer(the "Offer") for the acquisition of all the class A shares of exceet Group SE ("exceet") for a cash consideration per share in the amount of the volume weighted average domestic stock exchange price of the exceet shares during the past three months prior to this announcement as determined by the German Financial Supervisory Authority.
The Offer will likely be made only subject to a minimum acceptance threshold of 51.0%.
White Elephant S.à r.l further announced having already acquired exceet shares representing approx. 28.26% of the share capital. Wendel (through its affiliate Oranje Nassau) undertook vis-à-vis White Elephant S.à r.l. to tender its entire stake of
5.7 million exceet shares (i.e. approx. 27.8% of the share capital) into the Offer subject to certain conditions and exceptions
in particular in case of a competing offer.
The settlement of this transaction is expected by the end of the year.