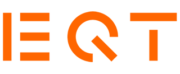 EQT is pleased to announce the appointment of Francesco Starace as Partner within the EQT Infrastructure Advisory Team
Francesco joins from the position as CEO and General Manager of Enel, one of the world's largest energy utility companies and a leader in the sustainable energy transition
He will act as a dedicated advisor within the global EQT Infrastructure platform, working alongside more than 120 professionals
In his role, Francesco will provide senior insight to support investment activity, portfolio companies and strategic initiatives.
With a career in the energy sector spanning four decades, Francesco brings a wealth of industry experience from senior leadership positions, advisory boards, NGOs and public policy. As CEO of Enel, he was instrumental in driving the company's efforts to phase out fossil-fueled energy production and invest in digital technologies, transforming it into one of the world's largest renewable energy producers and the largest system of digitized electricity distribution grids.
Prior to becoming CEO of Enel, he headed Enel Green Power, the group's renewable power generation company and a leading player in the global renewables industry from 2008 to 2014. In November 2010, he oversaw the initial public offering of the company and its listing on the Milan and Madrid Stock Exchanges with a market capitalization of €8 billion. Francesco is Chairman of the Board of the United Nations' Sustainable Energy for All, a member of the Rockefeller Commission to End Energy Poverty and, in 2015, former Secretary-General Ban Ki-moon appointed him as a member of the Board of Directors of the United Nations' Global Compact.
Lennart Blecher, Partner and Head of the Real Assets Advisory Team, said, "We are honored to welcome Francesco to join EQT Infrastructure as Partner. Francesco is a world-recognized thought leader in the area of energy transition and has led Enel to become a front runner in sustainable energy production. EQT sees significant potential in accelerating the momentum towards net-zero by driving decarbonization of the power and utilities or transportation and logistics sectors. Having Francesco join us on this journey, with his decades-long experience within the energy sector, is invaluable to both EQT and our portfolio companies."
Francesco Starace, incoming Partner within the EQT Infrastructure Advisory Team, said, "The industrial transition pathway to net-zero is a gradual process that takes time and requires significant investment. This transition, if well managed, opens very large opportunities for value creation to those that understand its dynamics. Having observed EQT Infrastructure closely for years, I am deeply impressed by its level of innovation and commitment to support companies that help accelerate this transformational shift. I'm delighted to join EQT and I hope that my experience and network will contribute to the portfolio and unlock new investment opportunities."
Contact
EQT Press Office, press@eqtpartners.com, +46 8 506 55 334
About EQT
EQT is a purpose-driven global investment organization with EUR 119 billion in assets under management within two business segments – Private Capital and Real Assets. EQT owns portfolio companies and assets in Europe, Asia-Pacific and the Americas and supports them in achieving sustainable growth, operational excellence and market leadership.
More info: www.eqtgroup.com
Follow EQT on LinkedIn, Twitter, YouTube and Instagram