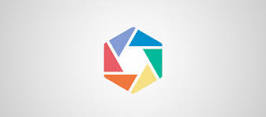 Hexagon, a leading global provider of information technology solutions, today announced the appointment of Ben Maslen as Hexagon's Chief Strategy Officer (CSO). As CSO, Mr. Maslen will be responsible for the development and execution of strategic initiatives to support Hexagon's long-term growth and shareholder value.
Mr. Maslen has over 15 years of experience in the capital markets industry including being co-head of the European Capital Goods equity research team at Morgan Stanley. Prior to Morgan Stanley, he was an equity analyst at Bank of America Merrill Lynch and Lehman Brothers.
Mr. Maslen will officially assume the role of CSO in the summer of 2017 as part of Hexagon's group management team, reporting to the President and CEO.
For further information, please contact:
Maria Luthstrom, Investor Relations Manager, Hexagon AB , +46 8 601 26 27, ir@hexagon.com
Kristin Christensen , Chief Marketing Officer, Hexagon AB , +1 404 554 0972, media@hexagon.com
Hexagon is a leading global provider of information technology solutions that drive productivity and quality across geospatial and industrial landscapes.
Hexagon's solutions integrate sensors, software, domain knowledge and customer workflows into intelligent information ecosystems that deliver actionable information. They are used in a broad range of vital industries.
Hexagon (Nasdaq Stockholm: HEXA B) has approximately 18,000 employees in 50 countries and net sales of approximately 3.1bn EUR. Learn more at hexagon.com and follow us @HexagonAB.