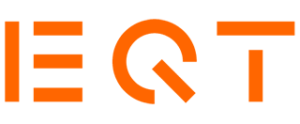 HTL-Strefa is a fast-growing global med-tech company and pioneer in the medical sharps' industry. The company is going through an exciting phase – transforming its commercial profile and execution capabilities, which has led to higher demand from customers. In order to fulfill the increased demand and to support the implementation of new investments in production, Rick Cook, former Global Head of Operations at Becton Dickinson, will join HTL-Strefa's Board of Directors.
EQT V portfolio company HTL-Strefa is a global leading provider of proprietary capillary blood sampling and hypodermic injection devices. Global demographic megatrends, such as a growing number of insulin users and increasing need for safe point-of-care blood tests, underpin a solid underlying market growth for years to come. During EQT's ownership, HTL-Strefa has embarked on a transformation journey from being a local manufacturer to a fully-fledged international medical device player.
Since the appointment of CEO Mikkel Danvold in January 2017 and the strengthening of HTL-Strefa's management team, the top-line growth and earnings trajectory have been reinvigorated. The improved performance is the result of changing the commercial approach ensuring that customers and end-users are at the center of all decision-making. This approach has already led to a large number of new customers, an ongoing repositioning in the value chain, as well as implementation of multiple initiatives to ensure state-of-the-art commercial excellence and product innovation.
To meet the increased demand from both existing and new customers, HTL-Strefa is scaling up its organization and production capacity significantly. To support management in the implementation of the new expansion projects, Rick Cook will join HTL-Strefa's Board of Directors. Rick has more than 30 years of experience in manufacturing and operations for Intravenous solutions and medical devices at all levels, from floor supervision to global operations leadership.
"As former Global Head of Operations at Becton Dickinson, Rick has a long track-record from leading large-scale projects within production and operations in the med-tech industry. Rick brings impressive experience which will be highly valuable to HTL-Strefa's ongoing transformation. Supporting Mikkel and his team in implementing excellence in quality, service and cost from operations will bring competitive differentiation and enhanced value for customers", says Gerard Van Odijk, Chairman of the Board of Directors at HTL-Strefa.
"I am honored to be asked to serve on HTL-Strefa's Board of Directors. I look forward to helping Mikkel and the Operations team build upon the existing strong foundation and create a manufacturing culture and capability that will serve global customers of HTL with excellence in the exciting years ahead", says Rick Cook, new Board Member of HTL-Strefa.
With the new commercial agenda being implemented, HTL-Strefa is uniquely positioned to further accelerate execution on the many top-line growth initiatives. The plan includes among other things a rapid channel expansion and launch of numerous new innovative products with distinct end-user benefits.
During EQT's ownership, HTL-Strefa's revenues have been growing at high single-digit rates and EBITDA margins have increased. With accelerated investments in product innovation and the implementation of an enhanced commercial strategy, growth has improved further to solid double-digit rates and are expected to continue to rise.