New York, New York, December 7, 2017 – Blackstone (NYSE: BX) today announced that funds managed by Blackstone Tactical Opportunities have acquired a majority share in TITUS, a leading provider of data classification and categorization solutions headquartered in Ottawa. Terms of the transaction were not disclosed.
Viral Patel, Managing Director at Blackstone Tactical Opportunities, said: "We are excited to combine Blackstone's flexible capital and experience with TITUS market-leading solutions to continue to transform data-centric security. With data breaches at an all-time high, each day brings another example of the importance of protecting information."
"Digital transformation and the cloud mean information increasingly travels outside of the corporate perimeter, and information security must now be based around the data itself," said James Socas, Blackstone Executive Advisor. "TITUS solutions are a critical component of data-centric protection."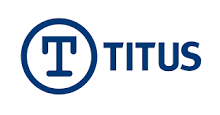 TITUS is a leading provider of data classification and categorization solutions, with millions of users in over 70 countries worldwide. Its platform-agnostic solutions enable organizations to bridge multiple data security solutions prevalent in most large organizations to ensure documents and files are protected. TITUS solutions empower and enable employees to understand the value of critical data and how it must be handled. This is particularly important as compliance regulations, such as GDPR and NIST, raise the bar on data protection standards. TITUS has over 950 enterprise customers, including 3 of the top 25 global financial institutions and government and military organizations in 5 of the G7 countries.
"Since our inception in 2005, we have focused on data-centric security working with leading organizations around the world," said Tim Upton, CEO and co-founder of TITUS. "Partnering with Blackstone will allow us to expand our geographic reach and to accelerate our innovation strategy with the backing of one of the world's leading investment firms."
TITUS was founded in 2005 and was bootstrapped until this investment by Blackstone.
AGC Partners served as financial advisor and Gowlings WLG served as legal advisor to TITUS.  Davies Ward Phillips & Vineberg LLP served as legal advisor to Blackstone.

About Blackstone
Blackstone is one of the world's leading investment firms. We seek to create positive economic impact and long-term value for our investors, the companies we invest in, and the communities in which we work. We do this by using extraordinary people and flexible capital to help companies solve problems. Our asset management businesses, with over $385 billion in assets under management, include investment vehicles focused on private equity, real estate, public debt and equity, non-investment grade credit, real assets and secondary funds, all on a global basis. Further information is available at www.blackstone.com. Follow Blackstone on Twitter @Blackstone.
About Tactical Opportunities
Tactical Opportunities (Tac Opps) is Blackstone's opportunistic investment platform.  The Tac Opps team invests globally across asset classes, industries and geographies, seeking to identify and execute on attractive, differentiated investment opportunities.  As part of the strategy, the team leverages the intellectual capital across Blackstone's various businesses while continuously optimizing its approach in the face of ever-changing market conditions.
About TITUS
TITUS solutions enable organizations to discover, classify, protect, analyze and confidently share information. Organizations can use TITUS products to meet regulatory compliance requirements by identifying and securing unstructured data – on the desktop, on mobile devices, and in the cloud. Millions of users in over 120 countries around the world trust TITUS to keep their data compliant and secure. Its customers include Safran Morpho, United States Air Force, NATO, Pratt and Whitney, and Canadian Department of National Defence. Additional information is available at TITUS.com.
MEDIA CONTACTS:
Blackstone:
Paula Chirhart
+1-212-583-5011
paula.chirhart@blackstone.com
TITUS:
Sheri Zelle
+ 1 613-857-1725
sheri.zelle@titus.com