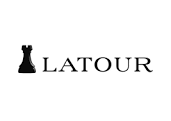 It is with great sadness that we have received the information that Latour's founder Gustaf Douglas today quietly has passed away.
Words can't easily describe what a wonderful and compassionate person Gustaf was. With his genuine interest for the businesses and his ability to express himself, he inspired and engaged employees at all levels in the companies he worked with. Gustaf's success as one of Sweden's great global industrial builders all time is indisputable. His legacy now lives on in all the companies he helped to build, not least through the long-term sustainable corporate culture that now lives on in all of Latour's companies. Gustaf was always ahead of his time.
Our thoughts today are with Gustaf's wife Elisabeth, and his sons Carl and Eric with families. The grief and loss after him will be large.
Göteborg, May 3, 2023
INVESTMENT AB LATOUR (PUBL)
Johan Hjertonsson, CEO
For further information, please contact:
Olle Nordström, Chairman of the Board of Investment AB Latour +46 709 40 70 83
Johan Hjertonsson, CEO of Investment AB Latour +46 702 29 77 93