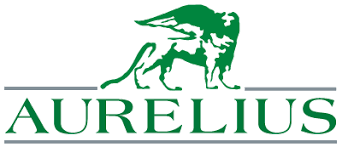 Marine part supplier Hovdan Poly AS acquired to strengthen marine division
Carwash supplier Nordic Wash AS acquired to complete equipment portfolio
Supplier agreement won with Carfix, one of Norway's biggest workshop chains
NDS Group now with four add-on acquisitions under AURELIUS´ tenure
Oslo/Munich, July 5, 2022 – AURELIUS Equity Opportunities SE & Co. KGaA ("AURELIUS"; ISIN DE000A0JK2A8) portfolio company NDS Group AS (NDS) continues steep growth path. NDS has closed the acquisitions of Hovdan Poly AS and Nordic Wash AS, marking the third and fourth add-on acquisitions, while being part of AURELIUS´ portfolio. Furthermore, NDS signed a main supplier agreement with Carfix AS. 
"With two add-on acquisitions at a time and the win of a major supplier contract, NDS is continuing its growth path and solidifying its position as a consolidator in the Norwegian spare part market. Customers will benefit from a wider product portfolio, better logistics and more modern systems", states Janno Gröne, Chairman of the Board of NDS Group AS.
Hovdan Poly AS, founded in 1910, is a distributor of high-quality marine parts including winches, ropes, and life vests. The company has a well-recognized brand and has recently invested significantly in modernizing its B2B and B2C web shop. The product portfolio is complementary to NDS´ current offering. NDS expects to leverage major synergies from this acquisition.
Nordic Wash AS is a strategic valuable addition to NDS´ workshop equipment portfolio. The acquisition is a logical consequence of acquiring Nordic Lift AS in November last year. Nordic Wash offers carwash equipment adapted specifically to the Norwegian market and customers will benefit from the one-stop-shop solution that NDS offers in the equipment sector.
Carfix AS, one of Norwegian fastest growing workshop chains, has signed a long-term agreement with NDS. "NDS has shown that they are both ambitious and solution oriented. We are convinced that NDS is the right partner for us, as modern IT systems guarantee an efficient workshop operation," comments Torgeir Lyssand, Carfix AS Owner and CEO.
NDS is continuously reviewing further opportunities to leverage synergies and develop the organisation with strategic acquisitions.