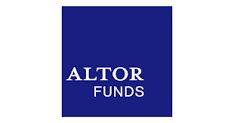 Altor Fund V ("Altor") has signed an agreement to enter a partnership with the founders of Audiowell, the Swedish founded international music group. The founders will remain owners and continue in their operational roles.
Andreas Romdhane and Josef Svedlund, launched the Audiowell Group with a mission to increase the quality of lifestyle music by dedicating time, resources and partnering up with talented creators. They have the ambition to enable musicians, songwriters, and creators to live off their music in today's music industry.
Both founders have worked for more than 20 years as music producers and songwriters, scoring several UK #1 singles, and working with diverse artists such as Westlife, Kelly Clarkson, Diana Ross and Il Divo to name a few. In 2013, they decided to work more closely with artists and creators, identifying talent on YouTube and supporting them by increasing production quality and broadening their reach, publishing music across multiple platforms. Their first signing to the label was Sofia Karlberg. Her rendition of Crazy in Love became viral on YouTube. Today she has over 2 million followers and over 600 million streams across multiple platforms.
Audiowell is located in a music studio complex in the heart of Stockholm, from where it supports over 100 music creators spanning from the US to Hong Kong and South America and focusing on a broad range of genres such as Jazz, Relaxation, Acoustic, Dance, Rock, Classical. In 2021, the company generated in excess of 150M SEK in revenues and have generated billions of streams across 50+ streaming platforms.
Audiowell and Altor have partnered up together with leading producer and co-investor Martin Sandberg (a.k.a. Max Martin), who will provide strategic advice to the company and founders.
"There is so much creativity that needs an outlet. To come to the studio every day and work with our fantastic team of creators is pure joy." says Andreas Romdhane. "Now we want to step up the pace, and that is where Altor and Max Martin come in. They can help support us in scaling our team so that we can focus on supporting our creators and releasing quality music." continues Josef Svedlund.
"Audiowell has a tremendous track record, and we were immediately struck by the sheer talent of Josef and Andreas and their creator network. We are very proud to have partnered up together with them and producer Max Martin and look forward to being a strategic partner in their future growth ambitions." says Andreas Källström Säfweräng, Partner at Altor.
For more information, please contact:
Tor Krusell, Head of Communications at Altor, tor.krusell@altor.com, +46 705 43 87 47
About Altor
Since inception, the family of Altor funds has raised some EUR 8.3 billion in total commitments. The funds have invested in excess of EUR 5 billion in more than 85 companies. The investments have been made in medium sized predominantly Nordic companies with the aim to create value through growth initiatives and operational improvements. Among current and past investments are Iyuno-SDI, Meltwater, RevolutionRace, Raw Fury and Totême. For more information visit www.altor.com.
Author: Katarina Karlsson
Date: 2022.05.25