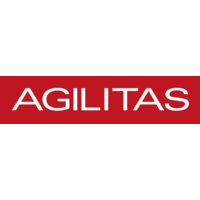 Agilitas, the pan-European mid-market private equity firm, is pleased to announce that its portfolio company Danoffice IT ("Danoffice") has entered into an agreement to acquire Npvision Group A/S ("NPV"). This is the second add-on acquisition for Danoffice since Agilitas's buyout of the company in November 2017. Terms of the acquisition will not be disclosed.
Danoffice is a supplier of sustainable IT to a wide range of international clients, with significant cross-border operations and exposure to developing countries. Danoffice provides high-value solutions in a compliant and secure manner, serving customers such as the United Nations, IGOs and NGOs with critical operations in remote parts of the globe. Danoffice also has a focus on value-added IT solutions to global corporate customers primarily with headquarters in Denmark or Switzerland, mid-market domestic customers and the public sector.
NPV is headquartered in Risskov, Denmark, and was one of the country's first movers in circular IT, whereby used computer equipment is acquired, securely refurbished, and then sold for re-use, thereby significantly reducing e-waste. The market for used and refurbished IT equipment has developed exponentially over the last 10 years, and NPV has built a significant footprint and reputation for best practice in the space in Denmark.
The strategic acquisition continues Danoffice's transformation by broadening its service offering, strengthening its technical expertise, and expanding its customer base.
Agilitas has a successful track record of creating value in the Nordic region, using its deep transformational and sector expertise built through Agilitas's backing of the Danish and Norwegian companies Recover Nordic, Reconor, Cibicom (previously known as Teracom Danmark), and Danoffice IT.
Lars Baun Jensen, CEO of Danoffice, said: "It is fundamental for our strategy that sustainability is embedded in all we do. We have already put into place initiatives with some of our customers and internal sustainability is top of our agenda to ensure we are the leading player in our industry. NPV and Danoffice's combined offering will demonstrate how sustainability and a circular economy are, and will continue to be, key elements in our offerings to the market."
Niels Peter Holm, Founder and CEO of NPV, said "We are confident that this will be a highly beneficial match for both parties. Danoffice has a unique global market reach which NPV will benefit from, and we will bring our well-known and unique distribution channels for used IT. There are obvious synergies, and together we will become a leading IT asset disposal supplier with a global agenda."
Kevin Iermiin, of Agilitas and member of the Danoffice Board, commented: "Sustainability is at the cornerstone of what NPV does and so there is a real alignment of vision with Danoffice. This acquisition will create synergies between our businesses units and help support Danoffice's transformation plan by further broadening our service offering and expanding our customer base."
Martin Calderbank, Managing Partner at Agilitas, commented: "The acquisition of NPV is another important step in Danoffice's ambitious growth plans. The combination will provide Danoffice with new expertise in the rapidly growing circular IT market, and both companies will benefit from each other's complementary distribution channels and client bases, allowing the provision of sustainable IT solutions to an even broader market."
Danoffice and Agilitas were advised on the transaction by:
– Lund Elmer Sandager – Legal
– PWC – Financial and Tax
---
Media enquiries to: Greenbrook – Alex Jones, James Madsen and Catriona Crellin
+44 20 7952 2000 | agilitas@greenbrookpr.com