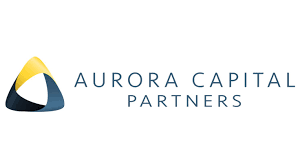 LOS ANGELES, April 25, 2023 /PRNewswire/ — Aurora Capital Partners ("Aurora"), a leading middle-market private equity firm, today announced that it has partnered with Impact Environmental Group ("IEG" or the "Company"), a best-in-class provider of products and services to the global waste and recycling industry.
Founded in 1999, IEG is a premier global environmental products and services business with operating locations strategically positioned across the US and Europe. IEG's combination of product breadth, service levels, and geographic reach are unique across the environmental services sector, and its focus on repair and replacement parts helps reduce overall customer spend. IEG management, led by Brian Beth, and Aurora are excited to continue expanding the product and services portfolio through both organic initiatives and strategic add-on acquisitions.
"Aurora's successful track record working with management teams within the environmental services industry makes them the ideal partner for IEG as we enter the next stage of growth," said Brian Beth, CEO of IEG. "Their capital support will allow us to unlock further opportunities and capitalize on the tailwinds in the industry. We pride ourselves on playing an important role across the environmental services landscape and are excited to partner with Aurora to better deliver products, services, and sustainability solutions to the industry."
"We continue to see attractive opportunities within the environmental services sector, driven by stable demand drivers as well as an increasing focus towards sustainability. IEG has established itself as a leading service platform in the space," said Andrew Wilson, Partner at Aurora. "Brian and the IEG team share our commitment to quality products and exceptional customer service, delivering parts and solutions quickly and seamlessly across its large customer base. We look forward to supporting their continued growth."
The transaction marks the ninth investment from Aurora Equity Partners VI, which was activated in September 2020, and another investment by Aurora within the environmental services space. Other representative environmental services investments include VLS Environmental Solutions, Sharps Compliance and Curtis Bay Medical Waste Services.
About Impact Environmental Group
Founded in 1999, Impact Environmental Group has grown into a global environmental products and services business, providing a comprehensive suite of new and replacement products for waste containers, collection and compaction equipment, and waste transportation equipment. IEG companies include Impact, Roll-Tech, Midland Chutes, Northern Extrusion, United Compaction Services, Deroche Canvas, Container Components (US), UK-based Egbert Taylor and Container Components (Europe). IEG is headquartered in Elgin, Illinois with facilities located across the US and Europe. For more information, visit www.iegna.com or on LinkedIn.
About Aurora Capital Partners
Aurora Capital Partners is a leading Los Angeles-based private equity firm with $5 billion in assets under management. Founded in 1991, the firm invests in middle-market companies with leading market positions, stable industry dynamics, attractive business model characteristics and actionable opportunities for growth in partnership with management. For more information about Aurora Capital Partners, visit: www.auroracap.com.
Media Contacts
Aurora Capital Partners
ASC Advisors
Taylor Ingraham / Harriet Hartman
203-992-1230
tingraham@ascadvisors.com / hhartman@ascadvisors.com
SOURCE Aurora Capital Partners