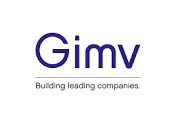 Gimv leads EUR 10.3 million follow-on round to accelerate Itineris' international growth
Gimv and Gimv managed Gimv Arkiv Tech Fund II jointly invest EUR 7.8 million in Itineris (www.itineris.net), a Belgian software solutions company that has developed UMAX, a Microsoft-based software solution managing the meter-to-cash processes at utility companies. Next to Gimv, other existing investors PMV and CEO-founder Edgard Vermeersch jointly put EUR 2.5 million on top, lifting the total financing round to EUR 10.3 million.
With four clients in the US under contract, a strengthened leadership for the UMAX North American business, a geographical extension of its focus in Europe with several new customer wins and revenues topping EUR 43 million, 2016 was a key year for Itineris.
The funds will be used to further support the growth of the company. Next to investing in the improvement of its UMAX-solution for its existing customers, and extending its reach with new customers in both Europe and North-America, the company is also considering some acquisition opportunities.
After earlier financings in November 2013 and May 2015, this is the third investment round of Itineris in which Gimv acts as lead investor. It clearly shows Gimv's willingness to provide larger financing tickets to ambitious entrepreneurs willing to scale up and accelerate the growth of their company in order to become  leading in their sector.