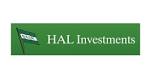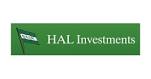 HAL sells its interest in INVESTING
HAL entered into an agreement to sell all shares in InVesting B.V. to Arrow Global Group PLC (London Stock Exchange: ARW). InVesting is active in the purchase of bad debt portfolios for its own account and in credit management. Revenues for 2015, including portfolio income, amounted to € 69 million. HAL currently has a 80.6% stake in InVesting B.V. and will increase its stake to 100% in order to sell all shares in InVesting B.V. to Arrow Global.
InVesting's interest in Infomedics Groep B.V. is not part of the transaction. Infomedics is a company with a leading position with respect to factoring in the health care sector in the Netherlands. Prior to completion of the transaction, this interest will be carved out, after which HAL will hold an indirect stake of 38% in Infomedics.
The completion of the transaction is subject to the approval of the regulatory authorities as well as the finalization of the procedures under the Works Councils Act. The transaction is expected to close during the second quarter of 2016, and will result in an expected net capital gain for HAL of approximately € 35 million.
HAL HOLDING N.V.
April 1, 2016