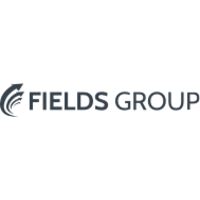 Full-service provider focuses on Environmental , Social and Governance (ESG)
AMSTERDAM, Wednesday, May 17, 2023 – Kirkman Company, YSE and Dialogue today announced that they will continue under the name Kyden . This new organization has the mission to accelerate the transition to a sustainable society. By joining forces, the founders expect to be able to make an even greater impact. The partly B Corp-certified companies have the in-house expertise to accelerate the transformation of organizations on ESG-related themes (Environmental, Social and Governance). It is Kyden's ambition to gain a prominent position in the European market as an ESG specialist. Investor FIELDS Group, with offices in Amsterdam and Munich, has joined as a shareholder.
Full-service ESG service provider
Kirkman Company, YSE and Dialogue are established names in their specific fields and areas of expertise. Organizational consultancy firm Kirkman Company has been successfully transforming organizations for 23 years in order to achieve their objectives in harmony with people, society and nature. YSE specializes in the interim deployment of young professionals, recruitment, selection, training and coaching of individuals and organizations. As a training agency, Dialogue specializes in training, mediation, coaching and intervision. The three organizations have been working closely together for some time. Joining forces in Kyden is therefore a logical next step, creating a unique full-service ESG service provider. Kyden offers services within the following three domains: consultancy & transformation, education & talent and technology & data. The executive team consists of Harry de Haas (Dialogue), Stefanie van de Griendt (YSE), Roy Klaassen (Kirkman Company) and Joris van Gils (FIELDS). The non-executives will be Monique van de Griendt (owner of Dialogue), Erik van der Meulen and Han Hendriks (co-owners of the Kirkman Company and YSE).
Full steam ahead
Roy Klaassen, member of Kyden's executive team, sees the accelerated transition to a sustainable society as the most important challenge of our time. "Organizations are all, to a greater or lesser extent, concerned with guidelines on the environment, social conditions and governance. Fortunately, a lot is already happening to increase the positive impact on people and the planet, but the pace must and can be increased. We must go full steam ahead. Due to radical changes in the field of environmental, social and governance requirements and an increasing intrinsic motivation from consumers, employees and directors, we guide companies at all levels in the organization towards future-proof business operations. At Kyden, we believe in the power of positive change of individuals and teams to improve the performance of both individual organizations and entire ecosystems."
Strengthen market position
To accelerate Kyden's positioning and growth as a leading ESG player, investor FIELDS Group joins as a shareholder. Kyden has had around 175 employees since its launch, positioning itself as a full-service provider within the growing ESG domain. Kyden is also actively looking for companies that fit within its strategy to further strengthen its market position and make a greater impact. The company has the ambition to become a prominent player in the ESG domain at European level and to accelerate the transition to a sustainable society. Kirkman Company, YSE (including the SKLLS and Connectors labels) and Dialogue brands will continue to exist alongside Kyden for the time being. In time, these brands will transition into the new company.
About Kyden
Three established impact companies with years of experience in various fields join forces: Kirkman Company, YSE (including labels SKLLS and Connectors) and Dialogue. We have been working together for a long time and complement each other in terms of services, skills, network and capacity. The merger gives us, as a full-service ESG service provider, a strong position in the market. This way we can help organizations even better with their sustainable transformation.
www.kyden.com
About Kirkman Company
Kirkman Company – founded in 2000 by Han Hendriks, Cas van Arendonk and Ivar Davids – is a consultancy firm that helps organizations to successfully transform in order to achieve their goals in harmony with people, society and nature. We hold the key to a more beautiful world ourselves by not only talking about it, but above all by doing it. Kirkman Company is a certified B Corp since 2016.
www.kirkmancompany.com
About YSE
Since 2007, YSE has been there for those who want to grow and for projects that need a boost with the temporary deployment of young professionals. These young professionals follow a two-year development program and help organizations during this period through interim assignments to change, accelerate and innovate within the organization.
www.yse.nl
About Dialogue
Dialogue , founded in 2003 by Monique van de Griendt, is a training and consultancy agency specialized in mediation and training, coaching and intervision in the field of professional and personal development. Dialogue's mission is to develop sustainable organizations by strengthening people and teams in the organizations and to make dialogue the norm in society. Dialogue is a certified B Corp since 2019.
www.dialoguebv.nl
About FIELDS Group
FIELDS Group is an entrepreneurial hands-on investor that focuses on the sustainable development of companies with potential. FIELDS Group invests in companies with headquarters in the Benelux and the DACH region and realizes real transformations with its team.
www.fields.nl