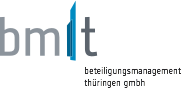 Enginsight GmbH, headquartered in Jena, Germany, develops and distributes an innovative, autonomously operating monitoring platform that detects dependencies between IT resources and highlights critical paths, risks and threats as well as security gaps for servers and websites. Whole IT landscapes can be analyzed and monitored for security, availability and stability. From the customer portal to the networked production system, from the outside (Internet) as from the inside (internal company network).
Enginsight pursues a new approach, using algorithms and artificial intelligence, to monitor the systems autonomously. This gives you the opportunity not only to be informed as to whether something has failed or is broken, but also to gain insight into the infrastructure itself and to discover dependencies or critical security gaps that were previously unknown.
Recently, the two-member founder team completed the seed funding round with bm|t (bm-t Beteiligungsmanagement thüringen gmbh) as lead investor as well as Paysmark Verwaltungs- und Beteiligungsgesellschaft mbH and Brandenburg Ventures GmbH as co-investors.