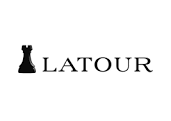 Jan Svensson, CEO for Investment AB Latour since 2003, will leave on August 31, 2019.
The Board of Directors in Latour has appointed Johan Hjertonsson new CEO for Latour with the beginning from September 1, 2019. Johan Hjertonsson, 49 years old, is since 2009 CEO for AB Fagerhult and has previously been the CEO for Lammhults Design Group AB, and has had a number of different leading positions within Electrolux Group within marketing and product development. Johan Hjertonsson is today board member of Sweco AB and Nord-Lock International AB among others.
"The Board of Latour is happy to announce that Johan Hjertonsson is appointed to be the next CEO of Latour. As the main shareholder, Latour has had the benefit to follow AB Fagerhult's successful development under Johan´s leadership. Johan is a much appreciated leader with the ability to build successful companies in an international environment. Johan has all the qualities that are required to continue to develop Latour´s strategy as a long-term owner for companies with proprietary products with an increasing global presence," says Olle Nordström, Chairman of Latour.
"It is with great joy and confidence that I have accepted the offer to lead Latour going forward. Before I start, my intention is to leave my present commitment in the best possible way, and I will gradually increase my engagement in Latour, for instance by joining some of the boards in Latour's holdings during 2018", says Johan Hjertonsson.
"Under the leadership of Jan Svensson, Latour has had a very strong development. The wholly owned industrial operations has undergone a major change, and consists today of internationally successful companies still with high development potential. On top of that, Latour is the principal shareholder in ten listed companies, of which many has been added during Jan Svensson´s time as CEO. The total return for Latour´s shareholders amounts to around 1,500 per cent since he started, almost three times better than other listed companies on average", say Olle Nordström.
"Our intention is that Jan Svensson, after leaving as CEO and board member of Latour, will remain in the Board for a number of Latour´s listed holdings. The Douglas family, principal owners of Latour, has expressed the wish for a continued co-operation through assigning Jan Svensson as the family's representative from September 2019 an onwards in the nomination committee of Investment AB Latour", says Carl Douglas and Eric Douglas in a comment.
Göteborg, October 26, 2017
INVESTMENT AB LATOUR (PUBL)
Jan Svensson, CEO
For further information, please contact:
Olle Nordström, Chariman of the Latour Board, +46 709 40 70 83
Johan Hjertonsson, CEO Latour from September 2019, +46 702 29 77 93
Jan Svensson, CEO Latour, +46 705 77 16 40
Investment AB Latour is a mixed investment company consisting primarily of wholly-owned industrial operations and an investment portfolio of listed holdings in which Latour is the principal owner or one of the principal owners. The investment portfolio consists of ten substantial holdings with a market value of about SEK 49 billion. The wholly-owned industrial operations generated a turnover of approximately SEK 8 billion in 2016.